VoTracer Refinement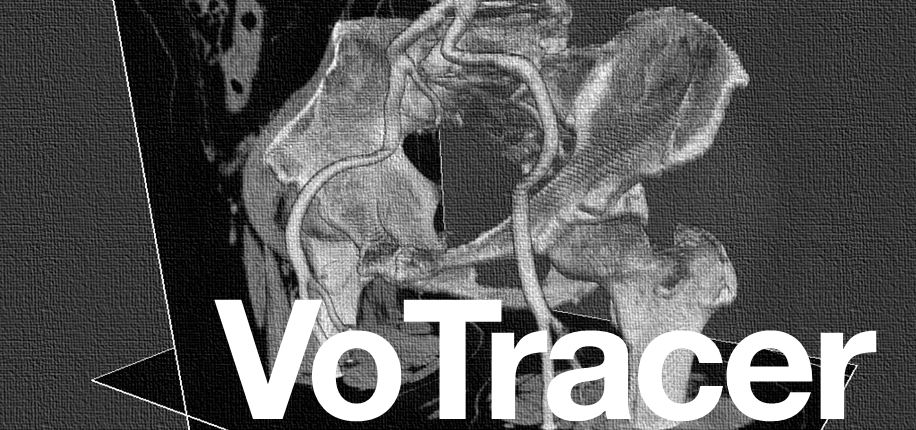 ---
---
---
Refinement of segmented regions
VoTracer provides two tools for refining already segmented regions.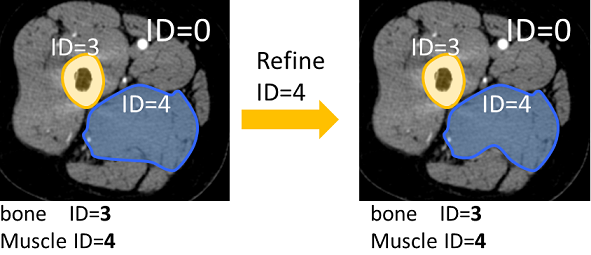 Refinement workflow
1) Select "Menu > ModeSwitch > Refinement * " to start refinement mode
In VoTracer, 2 refinement tools are available.
1) Refinement Slice By Slice @-- Tool for paint region ID on each slice (full manual refinement)D
2) Refinement Contour -- Tools by placing and editnig contoursD
2) Select a target region ID
When starting refinement mode, target region ID selection dialog appears.
Select a region to refine.
3) Refinement
Two refinement tools are available.
4) finish refinement

After refinement, press gfinish buttonh in a tool dialog to finish and SAVE the refinement.
Without pressing finish button, the refinement is not saved.