Photo Galleries
Members




2014 Gallery




2013 Gallery




2012 Gallery




2011 Gallery




2010 Gallery




2009 Gallery
Our team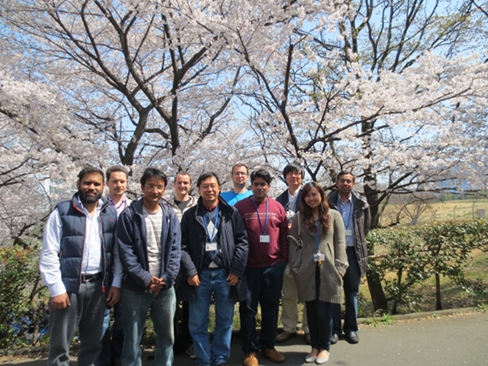 Team Leader:
Kam Y. Zhang
, Ph.D., Team Leader
Team Members:
Ashutosh Kumar
, Ph.D., Senior Scientist
Rahul Kaushik
, Ph.D., Research Scientist
Aditya Kumar Padhi
, Ph.D., TBRF Postdoctoral Fellow
Johnny Chun Lai Tam
, Ph.D. student, International Program Associate
Former Members
Dileep Kalarickal Vijayan (currently Scientist-D, Jubilee Center for Medical Ressearch, India).
Hanmath Venkata Kutumbarao Nidamarthi (currently Research Scientist, University of Nagoya, Japan).
Erma Fatiha Binti Muhammad (currently Ph.D. student, Universiti Sains Malaysia, Malaysia).
Arnout Voet (currently Assistant Professor, Department of Chemistry, KU Leuven, Belgium).
Rojan Shrestha (currently Postdoctoral Researcher at Wayne State University, USA).
Muhammad Muddassar (currently Assistant Professor at the Dept. of Biosciences, COMSATS Institute of Information Technology, Islamabad, Pakistan).
Francois Berenger (currently at The University of Tokyo, Japan).
XiaoYin Lee (currently PhD student at the Medical University of Vienna, Austria).
David Simoncini (currently at University Toulouse, France).
Taeho Jo (currently Postdoctoral Researcher at University of Michigan, USA).
Kamlesh Sahu (currently Postdoctoral Fellow at University of Alberta Edmonton, Canada).
Yong Zhou (currently Associate Professor at School of Software, Dalian University of Technology, China).
Ryo Takahashi (currently Postdoctoral researcher at Department of Electrical Engineering, Kyoto University, Japan).