Senior Scientist
Suyong RE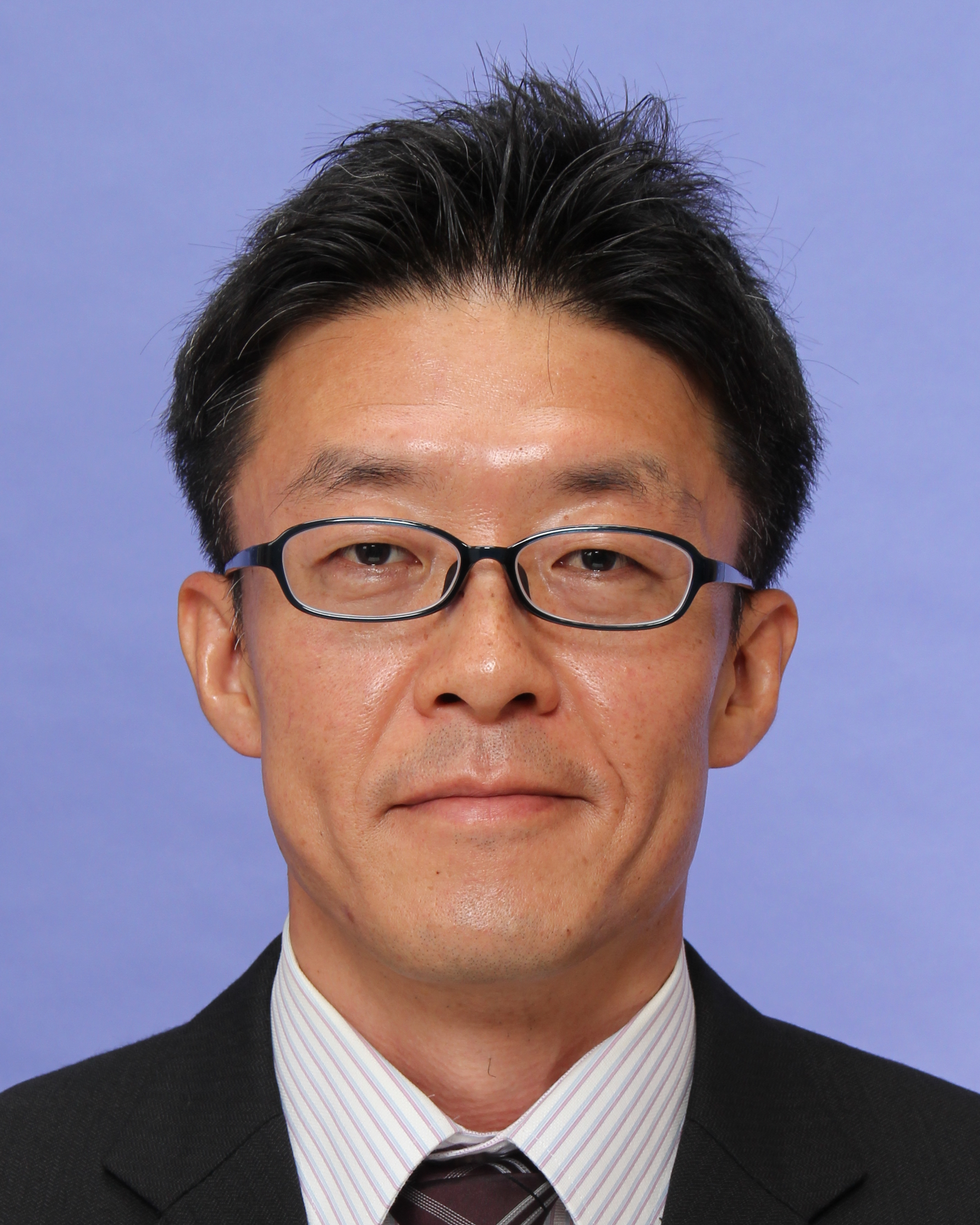 EDUCATION

2001

Ph.D. (Science) Rikkyo University, Japan.

1997

M.A. (Chemistry) Rikkyo University, Japan.

1994

B.S. (Chemistry) Korea University, Japan.



* 1998

Visiting student at Emory University, USA. (-1999)

* 1997

Visiting student at The University of Georgia, USA. (-1998)

RESEARCH EXPERIENCES

2018-present

Senior Scientist, RIKEN Center for Biosystems Dynamics Research

2016-2018

Senior Scientist, RIKEN Qiantitative Biology Center

2013-2016

Research Scientist, RIKEN

2011-2013

ASI Research Scientist, RIKEN Advanced Science Institute

2008-2011

Contract Researcher, RIKEN Advanced Science Institute

2007-2008

CNRS postdoctoral fellow (Ecole Normale Superieure, France)

2005-2007

JSPS postdoctoral fellowship for research abroad (Ecole Normale Superieure, France)

2003-2005

Postdoctoral fellow (Institute for Molecular Science, Japan)

2001-2003

JSPS postdoctoral fellowship (Institute for Molecular Science, Japan)

TEACHING EXPERIENCES

2013-2014

Lecturer (part-time), Kobe University, Japan.

2008-2015

Lecturer (part-time), Rikkyo University, Japan.

PROFESSIONAL AFFILIATIONS

Chemical Society of Japan, The Biophysical Society of Japan, Japanese Society of Carbohydrate Research, Japan Society for Molecular Science, Theoretical Chemistry Society, BioSuperComputing Research Community

RESEARCH PROJECTS

Bio-molecular science, computational chemistry

Protein-ligand binding free energy calculations.
Glycan structure prediction using enhanced sampling method
Hydration dynamics of bio-molecular systems

PUBLICATIONS

(Google Scholar profile)
Peer-reviewed journal articles



Population Shift Mechanism for Partial Agonism of AMPA Receptor.
Characterization of Conformational Ensembles of Protonated N-glycans in the Gas-Phase.
Enhanced Conformational Sampling of N-Glycans in Solution with Replica State Exchange Metadynamics.
Water Orientation at Ceramide/Water Interfaces Studied by Heterodyne-Detected Vibrational Sum Frequency Generation Spectroscopy and Molecular Dynamics Simulation.
Dynamics and Interactions of OmpF and LPS: Influence on Pore Accessibility and Ion Permeability.
REIN: Replica-exchange INterface for simulating protein dynamics and function.
Mosaic of Water Orientation Structures at a Neutral Zwitterion Lipid/Water Interface Revealed by Molecular Dynamics Simulations.
CHARMM Force-Fields with Modified Polyphosphate Parameters Allow Stable Simulation of the ATP-Bound Structure of Ca2+-ATPase.
Solvent Electronic Polarization Effects on Na+-Na+ and Cl--Cl- Pair Associations in Aqueous Solution.
Improved constrained optimization method for reaction-path determination in the generalized hybrid orbital quantum mechanical/molecular mechanical calculations.
Interionic Hydration Structures of NaCl in Aqueous Solution: A Combined Study of Quantum Mechanical Cluster Calculations and QM/EFP-MD Simulations.
Confident identification of isomeric N-glycan structures by combined ion mobility mass spectrometry and hydrophilic interaction liquid chromatography.
Quantum Mechanical/Effective Fragment Potential Molecular Dynamics (QM/EFP-MD) Study on Intra-Molecular Proton Transfer of Glycine in Water.
Effect of Bisecting GlcNAc and Core Fucosylation on Conformational Properties of Biantennary Complex-Type N-Glycans in Solution.
Crystal structure of α5β1 integrin ectodomain: Atomic details of the fibronectin receptor.
Structural Diversity and Changes in Conformational Equilibria of Biantennary Complex-Type N-Glycans in Water Revealed by Replica-Exchange Molecular Dynamics Simulation.
Geometrically Associative Yet Electronically Dissociative Character in the Transition State of Enzymatic Reversible Phosphorylation.
Vibrational Symmetry Breaking of NO3- in Aqueous Solution: NO Asymmetric Stretch Frequency Distribution and Mean Splitting.
A Two-dimensional energy surface of the phosphoryl transfer reaction catalyzed by phosphoserine phosphatase.
Charge Transfer and OH Vibrational Frequency Red-Shifts in Nitrate-Water Clusters.
On the Ultrafast Infrared Spectroscopy of Anion Hydration Shell Hydrogen Bond Dynamics.
Experimental Determination of the nN->σ*P-O Interaction Energy of O-Equatorial C-Apical Phosphoranes Bearing a Primary Amino Group.
Interplay of single-wall carbon nanotubes and encapsulated La@C82, La2@C80, and Sc3N@C80,.
Ab Initio Molecular Orbital Investigation of a Precursor in Ethylene Biosynthesis: Proton Transfer in a Cluster of 1-Aminocyclopropane-1-carboxylic Acid and Water.
A Bowl-Shaped Fullerene Encapsulates a Water into the Cage.
How Is the CH/π Interaction Important for Molecular Recognition?
Own N-layered integrated molecular orbital and molecular mechanics study of the reaction of OH‾ with polychlorinated hydrocarbons CH(4-n)Cln (n=2-4).
Theoretical Identification of C20 Carbon Clusters: Prevalence of the Monocyclic Isomer and Existence of the Smallest Fullerene and Bowl Isomer.
Calculation of Packing Structure of Methanol Solid using Ab initio Lattice Energy at the MP2 Level.
Molecular Geometries, Vibrational Analysis, Bonding and Molecular Orbitals of the Three Isomers of [RuCl(qn)2NO] (Hqn=2-methyl-8-quinolinol or 2-chloro-8-quinolinol): Density Functional Theory Studies.
Characteristic Reactions and Properties of C-Apical O-Equatorial(O-cis) Spirophosphoranes: Effect of the σ∗p-o Orbital in the Equatorial Plane and Isolation of a Hexacoordinate Oxaphosphetane as an Intermediate of the Wittig Type Reaction of 10-P-5 Phosphoranes.
Effect of σ∗P--O Orbital on Structure, Stereomutation, and Reactivity of C-Apical O-Equatorial Spirophosphoranes.
Enhanced Stability of Non-Proton-Transferred Clusters of Hydrated Hydrogen Fluoride HF(H2O)n(n=1-7): A Molecular Orbital Study.
ONIOM Study of Chemical Reactions in Microsolvation Clusters:(H2O)nCH3Cl + OH¯(H2O)m (n+m=1 and 2).
Coexistence of Neutral and Ion-pair Clusters of Hydrated Sulfuric Acid H2SO4(H2O)n (n=1-5) -A Molecular Orbital Study.
Structures and Stability of Hydrated Clusters of Hydrogen Chloride, HCl(H2O)n , n=1-5.
Size-Dependent Hydrogen-Bonds of Cluster Ions between Phenol Cation Radical and Water Molecules : A Molecular Orbital Study.


Review articles



Conformational flexibility of N-glycans in solution studied by REMD simulations.
Modeling the Transition State of Enzyme-Catalyzed Phosphoryl Transfer Reaction using QM/MM Method.


Conference proceedings / abstracts



Multiple Conformers and their Spectroscopic Properties of N-Glycan Predicted using Replica-Exchange Simulations.
Improved Constrained Optimization Method for Reaction-Path Determination in Quantum Mechanical/Molecular Mechanical Calculations.
Conformational Diversity of N-Glycans in SolutionStudied by REMD Simulations.
Modulation Mechanism on the Conforma-tional Diversities of Biantennary Complex-Type N-Glycans in Water.
Dynamical conformation of biantennary complex-type N-glycan in water revealed by using replica-exchange molecular dynamics simulations.
Hydration effects on water reorientation and ionic charge transfer.


Others



Meeting Report: Joint Seminar between RIKEN and Glycoinformatics Young Scientist Community.