Bio-Research Infrastructure Construction Team, RIKEN
---
RIKEN-Taiwan National Science Council Workshop on
Biomedical Imaging and Image Processing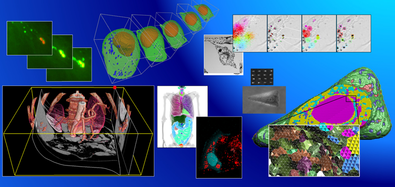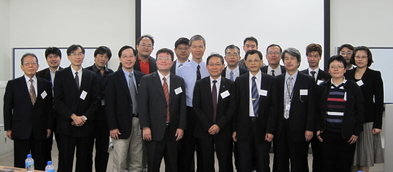 ---
RIKEN-Taiwan National Science Council Workshop on Biomedical Imaging and Image Processing
Date: November 18, 2011
Place: C6F Seminar Room, RIKEN Kobe Institute
Time: 9:30-17:10
---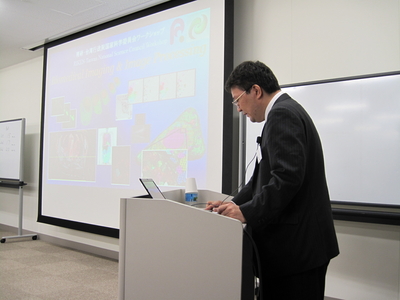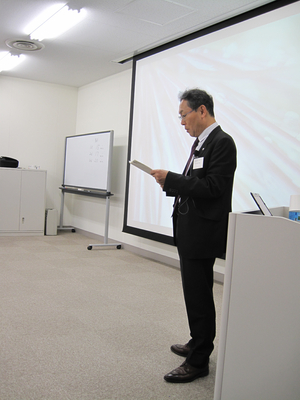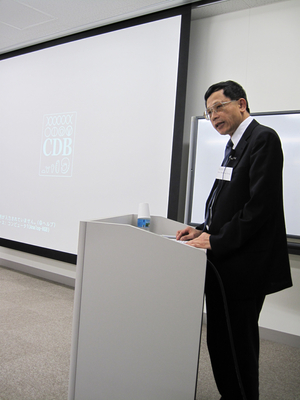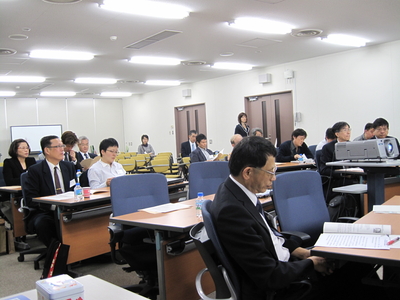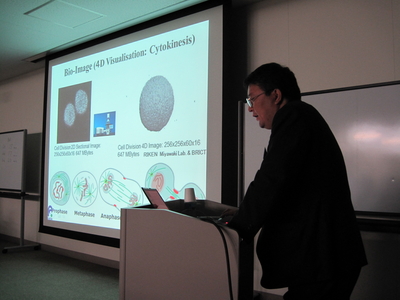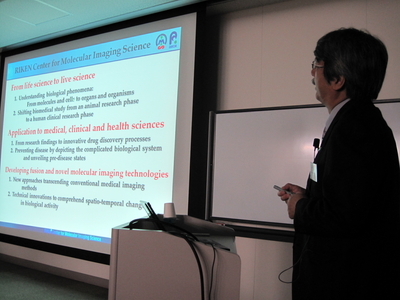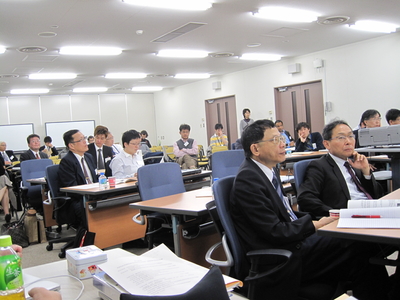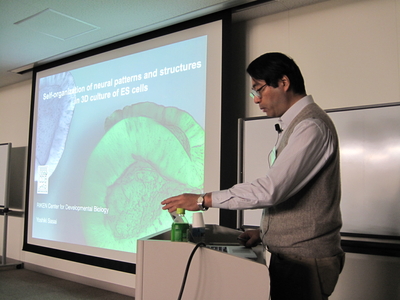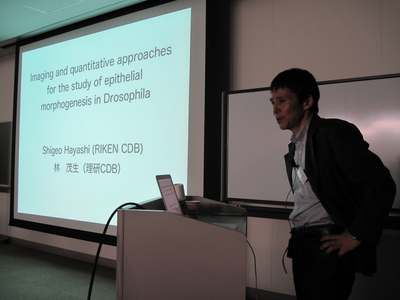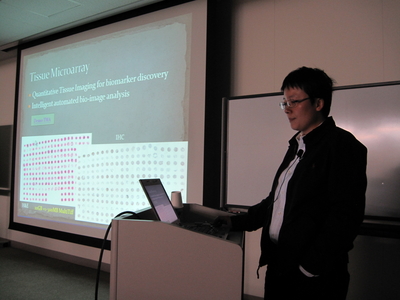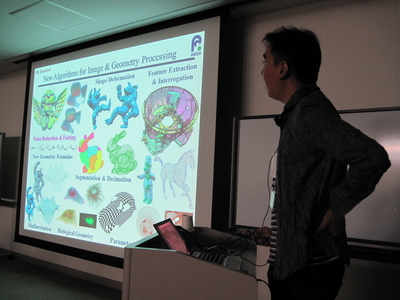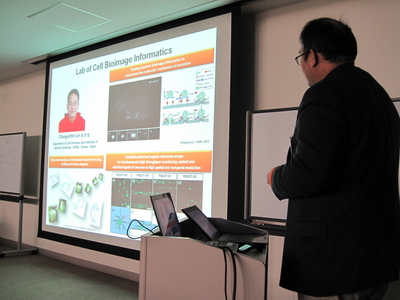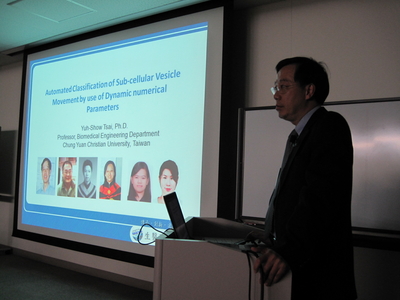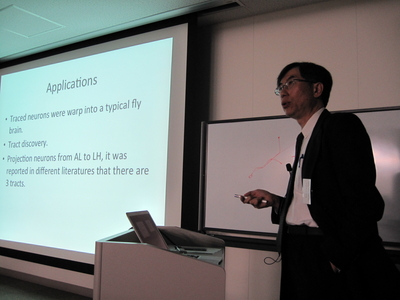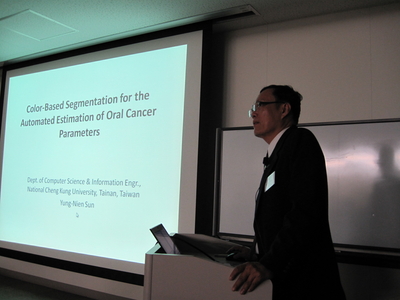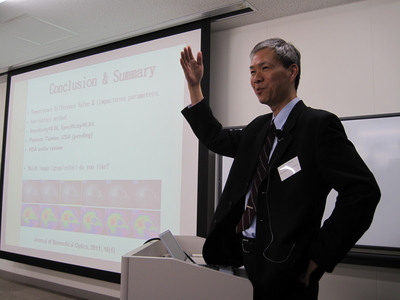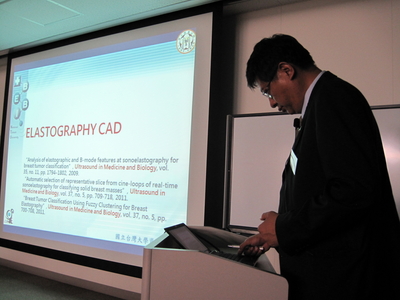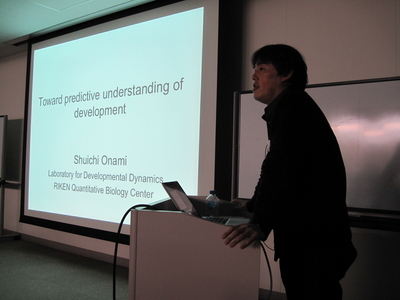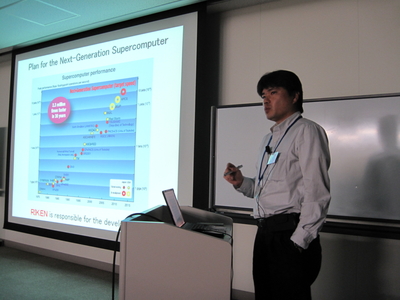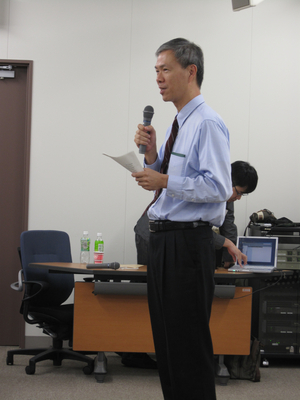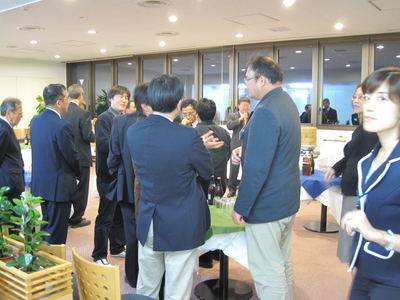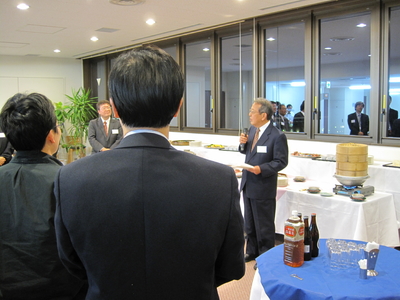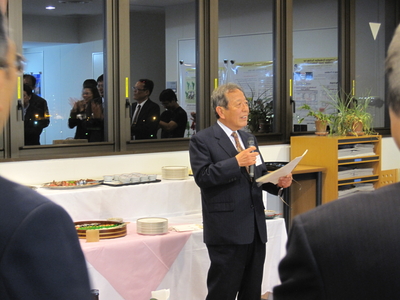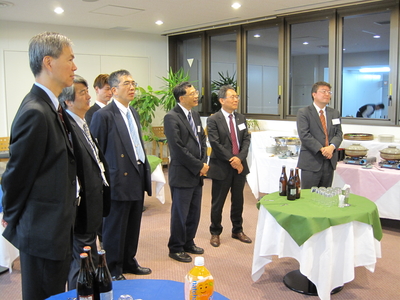 ---
Program:
9:30-9:40: Kenji Oeda (Executive Director of RIKEN) "Welcome Address".
9:40-9:50: Ching-Fong Chang (National Science Council Deputy Minister) "Opening Address".

10:00-10:20: Hideo Yokota, "Towards Advanced Quantitative Biology using Image Processing Techniques".
10:20-10:40: Yasuyoshi Watanabe, "PET Molecular Imaging Science for Medical Innovation".
10:40-11:00: Yoshiki Sasai, "Self-organization of neural patterns and structures in 3D culture of ES cells".

Coffee Break

11:20-11:40: Shigeo Hayashi, "Imaging and quantitative approaches or the study of epithelial morphogenesis in Drosophila".
11:40-12:00: Ching-Wei Wang, "Automated Morphological Classification and Quantification of Microscopic Images".
12:00-12:20: Shin Yoshizawa, "Feature-Preserving Noise Reduction of Biomedical Images".

Lunch

13:40-14:00: Chung-Chih Lin, "An automated image analysis system discovers mitochondrial morphological features specific to a natural compound that induces Parkinson diseases".
14:00-14:20: Yuh-Show Tsai, "Automated Classification of Vesicle Movement by use of Dynamic Numerical Parameters".
14:20-14:40: Yu-Tai Ching, "Bio-Images Analysis Our Experiences with Confocal/Two-Photon Images and Synchrotron X-ray Images".

Coffee Break

15:00-15:20: Yung-Nien Sun, "Color-Based Segmentation for the Automated Estimation of Oral Cancer Parameters".
15:20-15:40: Huihua Kenny Chiang, "A New Medical Image Device Development Based on Thermal Image Dynamics of Ocular Surface Temperature for Dry Eyes Screening".
15:40-16:00: Ruey-Feng Chang, "Computer-aided Diagnosis for Breast 2D/3D/Automated Ultrasound and MRI".

Coffee Break

16:20-16:40: Shuichi Onami, "Quantitative cell division dynamics information collections of RNAi-treated C. elegans embryos".
16:40-17:00: Shu Takagi, "Toward the multiscale human body simulation using the medical image data".

17:00-17:10: Huihua Kenny Chiang (Prof. of National Yang Ming Univ.), "Closing Address".

Akitake Makinouchi (Director of Advanced Technology Support Division, ASI, RIKEN), "Workshop Dinner Address".

Poster and Software Demonstration:

Satoko Takemoto, "Performance Evaluation System for Intracellular Image Segmentation".
Takashi Ijiri, "Contour-based interface for refining volume segmentation".
Masaomi Nishimura, "VCAT5: Biomedical Image Processing Platform".
---
Workshop General Chairs: Kenji Oeda, Ching-Fong Chang, and Akitake Makinouchi.
Program Chairs: Hideo Yokota and Huihua Kenny Chiang.
Local Organizers: Yasuyoshi Watanabe, Yoshiki Sasai, and Shigeo Hayashi.
Coordinators: M.-D. Tsai, N.Maeda, S. Takemoto, S. Yoshizawa, T. Ijiri, N. Masaomi, Y. Tsujimura, M.-H.Tsou, J. Suzuki, S. Saruki, and K. Kase.
Contact:
Bio-Research Infrastructure Construction Team, RIKEN: brict-contact[_at_]riken.jp
---
(C) 2008~ Bio-research Infrastructure Construction Team, VCAD, RIKEN, Japan. All rights reserved.