Frontiers in Computational Biophysics and Biochemistry
Feb.27 (Mon.)- Mar. 1 (Wed.), 2017, RIKEN
General Information
The computer simulations using supercomputer like K (RIKEN AICS) plays an important role in "life science". In this workshop, we invite domestic as well as overseas leading researchers in the field computational biophysics and biochemistry and discuss future direction. The major topics are free-energy calculations, folding and aggregations, protein-protein interactions, cellular-scale simulations, and so on. We also organize a tutorial session for young researchers and students to learn molecular dynamics software. In the tutorial, we use our in-house software GENESIS for learning basic/advanced MD, free-energy calculations based on REMD and string method. The workshop/tutorial are mainly supported by discretionary expenses of the President in RIKEN and is also positioned as a preparation for developing future software center.
Venue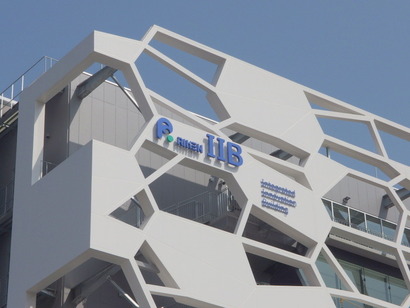 The workshop will be held at RIKEN Integrated Innovation Building (RIKEN IIB). Please refer to RIKEN website for more information on the location.

Access to RIKEN IIB from Kansai International Airport (KIX)
One of the best routes to RIKEN IIB is to take an airport limousine bus to Sannomiya. It takes about 70 minutes. Another route is using "Bay Shuttle" from KIX to Kobe airport. From Sannomiya station or Kobe airport, you can use port liner or taxi.

Best route
1. KIX – (Airport Limousine Bus) – Sannomiya Station Bus stop – (walk) – Sannomiya Station – (Port Liner) – Iryo Center – (walk) – RIKEN IIB (It takes around 120 minutes)
2. KIX – (Bay Shuttle) – Kobe Airport – (Port Liner) – Iryo Center (It takes around 70 minutes)
Invited Speaker
Iksoo Chang (Daegu Gyeongbuk Institute of Science and Technology, Korea)
Chris Chipot (University of Illinois, USA)
Michael Feig (Michigan State University, USA)
Giacomo Fiorin (Temple University, USA)
Sihyun Ham (Sookmyung Women's University, Korea)
Nobuyuki Matubayashi (Osaka University, Japan)
Kei-ichi Okazaki (Institute for Molecular Science, Japan)
John E. Straub (Boston University, USA)

Scientific Program
February 27 and 28 : International Workshop
February 28 and March 1 : GENESIS Tutorial
(Slides and files for Tutorial)
Registration
To register your participation, please send the following information via e-mail to us (send e-mail, please change "at" to @)
The workshop is free of charge and we welcome your participation.
The computational resources for the hands-on tutorial are limited and might not be provided to all the participants. In case we cannot provide enough computer resources for you, we will inform you upon registration. Even in that case, you of course can attend the tutorial, though hands-on practice is very limited. If you have your own computational resources, you can use them for the tutorial at your own risk and responsibility.
================
Name :
Affiliation :
Position :
E-mail address :
================
The banquet registration was closed.
For tutorial attendee, please inform it when you register and bring your own laptop (wifi reachable) just in case.
Organizers / Sponsorships
Yuji Sugita (RIKEN)
Jaewoon Jung (RIKEN)
Chigusa Kobayashi (RIKEN)

Discretionary expenses of the President in RIKEN
Priority Issue 1 in Post-K Supercomputer Development
Grant-in-Aid for Scientific Research on Innovative Areas "Novel measurement techniques for visualizing 'live' protein molecules at work"
Contact
For any questions regarding the workshop, please send an email to the secretary Ms. Hiromi Kano (hkano "at" riken.jp (please change "at" to @)).